Hey Softr Community!
I wanted to share few notable updates with you, read on: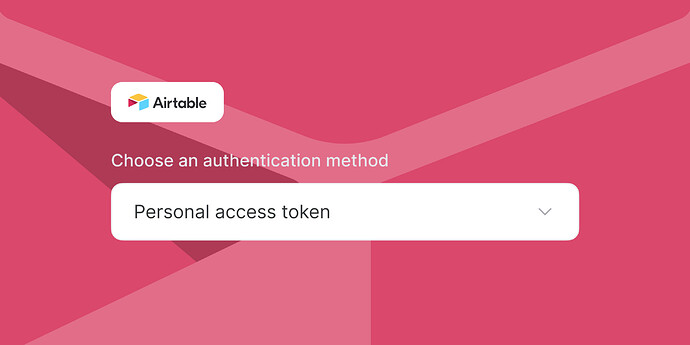 Airtable personal access token support
Following up on @artur 's Airtable API Key Changes announcement, PATs are now available for you to connect your Airtable account. Upon changing API Key to PAT, no change will be needed on the block level. They will work as is. OAuth support is next in line to be supported.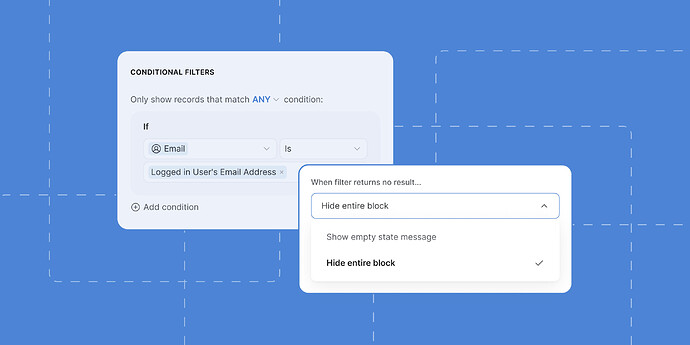 Option to hide empty list / details block when record is not found
When adding an additional list or details block to a details page, you now have the option to hide the entire block if no record is found, instead of showing an empty state. I love this update, and I hope you'll love it as much.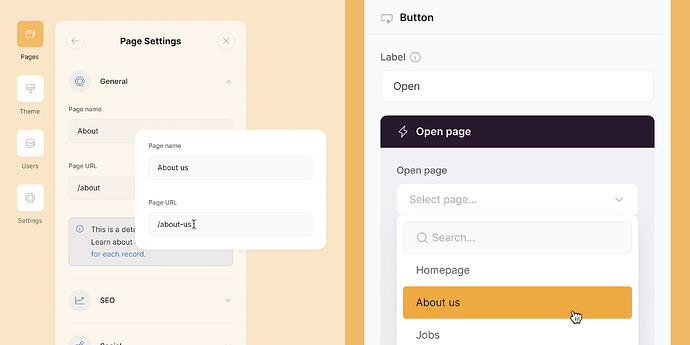 Persist page settings after URL change
Previously, when you changed the URL path of a page, you had to update every setting that linked to that page (e.g., open page action) - a frustrating task indeed. The good news is that we have fixed this quirk! Now, all page settings will continue to work even after you change a page's URL path.
Happy building!