Dear Softr Community,
Most of you have received a reminder from Airtable because you are still using a legacy Airtable API Key.
The timeline for the Airtable API key deprecation is below:
February 2023: Provided API Key deprecation notice
August 1st, 2023: Users will no longer be able to create new API keys (announced last week)
February 1st, 2024 (next year): Existing Airtable API keys will no longer work.
Our plan & what you have to do:
We've been working on moving Airtable authentication to OAuth + moving data source connection to the workspace level –> We expect to launch this in late July / early August
Once it's launched, you will have to start replacing API keys used in your apps before February 1st, 2024
This week will start supporting Personal Access Token (PAT). If you're using PAT, make sure you assign the following scopes & access for your Softr apps to work properly.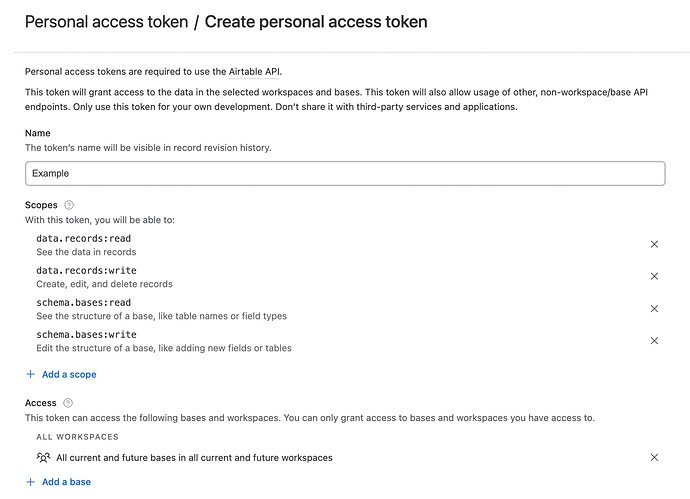 Thank you!
Softr Team