I'm seeing the same on mine.
Same on all of my dynamic blocks
Mine JUST began working again as of a minute ago
oh great, mine is working again as well!
This is at least the second time in almost a week this has happened. Previous outage was on 17 April and lasted for about half an hour. It's completely understandable that stuff breaks when you're building something new, but the error handling right now is very bad. I'm sure the guys at Softr are taking this very seriously and thinking of solutions, but two things I'd suggest:
Actually use the Status page at https://status.softr.io/. Not only is it misleading to say that there is nothing to update in the past 30 days, but it would help reduce customer support enquiries if it provided accurate information on what's broken. As a user it's not important if the fault is with Softr, Airtable or something else, I care if my application is not working and I trust Softr to find out what's broken.
As I requested when this happened on 2 Feb (Error handling for lack of data - #2 by Suzie), have some kind of error handling, when the data connection breaks. Instead of a grid of faces with "Heading 2" etc, just show a text block saying something like "Sorry, this site is experiencing technical difficulties, please try again later or contact site administrator".
Softr is amazing when it works and it doesn't have to work 100% all the time, but it shouldn't be this bad when it inevitably breaks.
Hey all,
We sincerely apologise for any inconvenience you might have experienced and appreciate your patience while we worked diligently to resolve the known outstanding issues.
Our ticket and support volumes escalated considerably yesterday and I am sorry I am responding here later than usual.
The tech team did their best to fix this issue as soon as possible.
@Fizzle I will make sure to pass your feedback to the corresponding team surely.
Once again sorry for this inconvenience.
Hey folks, we will add more checks to the status page today/tomorrow. Additionally, the team is working on improving error messages.
Yesterday we had a 5-7 mins connectivity issue. To share more on the root cause, lately, we have added caching layer for google-sheet, and it's not behaving as expected; we are actively working on improving and even replacing it with a better solution.
hey @artur the problem is back at the moment. Hope we can fix it again asap!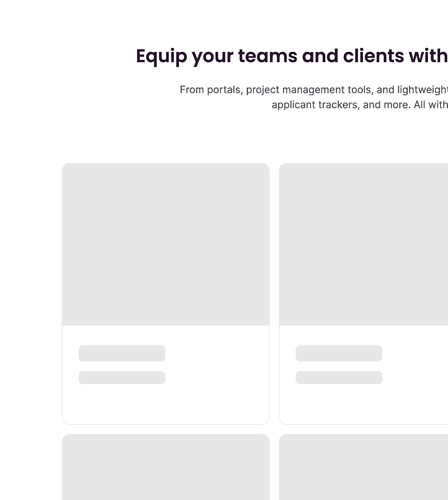 Seeing this issue as well, I just opened a separate bug report on it.
Are there any updates on fixing this long term?
Should be self healed within few minutes
Hi @artur seems like the issue is back again?


What is the current SLA for softr uptime?
It would be great if Softr could please self report these Airtable issues to us website hosts via email in the moment that they occur? Imagine sending out an email driving thousands of website visits in a "moment" the page is broken and thereby creating a terrible experience for everyone…
It feels one cannot rely on Softr anymore if websites made with it stop working at random points without us even getting informed (resulting in lost business and unhappy end users for us website hosts)?
I assume there must be some quite some technical challenges to implement such notification infrastructure but the current state is not increasing trust in the tool at all…
Thanks for fixing this asap!
Hi @artur @suzie Can we get an update on this ongoing issue? It's happened again this morning off and on for 30 minutes now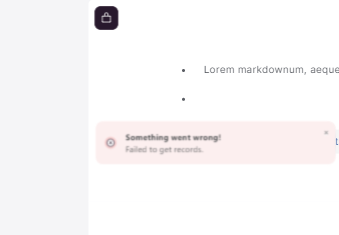 Quite concerning.
Hey @rebeccajane,
Have you made changes on Airtable recently?
Can I please ask you to clear cache and double check?
Is the block updated?
If you still face this issue, would you please contact our support for us to find the problem and fix it ASAP?
Thanks in advance.
Hey all, fathom (visitor analytics) send me 4 emails yesterday that my page was down 8 min then
9 min and then 3 min and then 4 min; so almost 25 min downtime in one day alone?
When are we getting notifications about this from Softr? What is the plan for compensating paying users for these outages?
Thanks, Stephan
Hi @suzie thanks for your reply.
Yes I contact Support each time.
Yes the block is updated.
No it's not related to any change in Airtable.
It's not related to the cache on my browser as it correct itself within 5-10 minutes without needing to do this. For other occurrences, I have tried clearing cache, cookies, new browser, etc. however for that period of time, the SOFTR editor and my front end app does not load and Airtable is loading and working with no issues during this time. I've installed an additional monitor on my apps so I'll report with more detail on the error it's receiving when it happens again.