Have ability to define button action to update value in airtable field and refresh block.
Button → Action → Update Airtable Field (from current recordID) → Select field → Enter new value
Use case - Update status of Single Select Airtable field upon button press. ie. Button that says "Accept" changes status field in Airtable to "Confirmed" then refreshes block so if no longer in airtable view disappears from list.
Example of settings I envision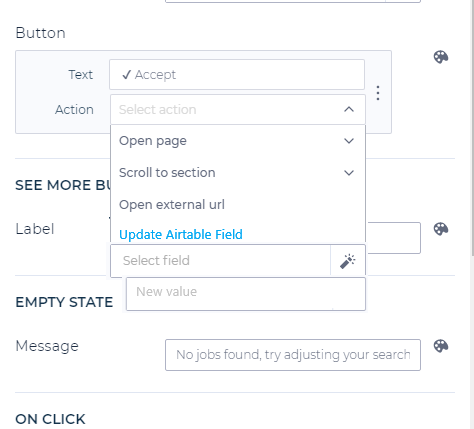 Also - Similar to the form button, have same actions with the list & list details buttons to pass data from that particular record with different actions like this.