Hello everyone,
Newbie question here, sorry about this.
I just started tinkering my way about the tool, as I need to create various front-end interfaces for my Airtable databases. Softr looks promising and I wanted to learn more !
However, both the website and the dashboard homepage don't seem to work well on my computer (I'm using Chrome). It looks like the CSS is not properly loading and the platform is then hard to read. I am sorry that this is not directly softr-related, but would you then have any idea what is causing this ?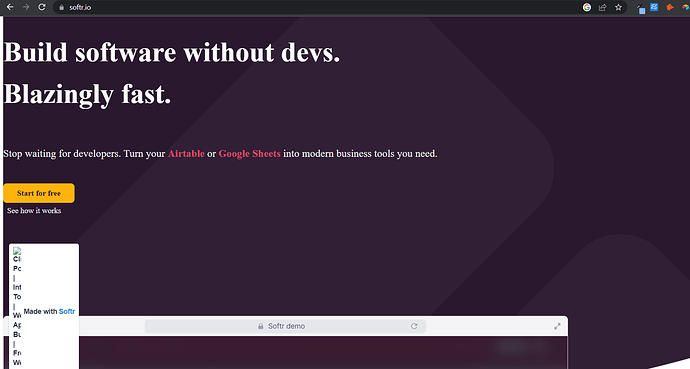 Thank you in advance !