I have an Airtable database that has 4 tables:
User
Job Family
Functional Focus
Responsibility
like this: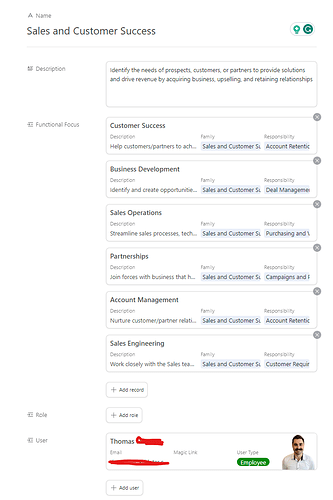 Each table is linked via linked fields in a hierarchy Job Family → Functional Focus ->Responsibility, and then using Softr lists, a user can select what Job Family they belong to, then functional focuses then responsibilities etc…
i.e.: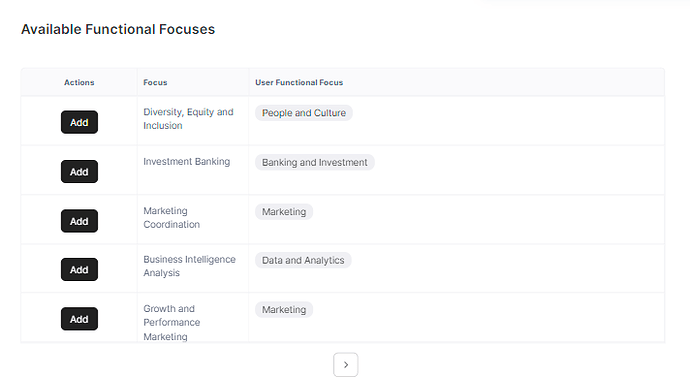 Using hidden fields in buttons on a Softr list, I can send the UserID to each table to link the record to the user using an Update.
i.e: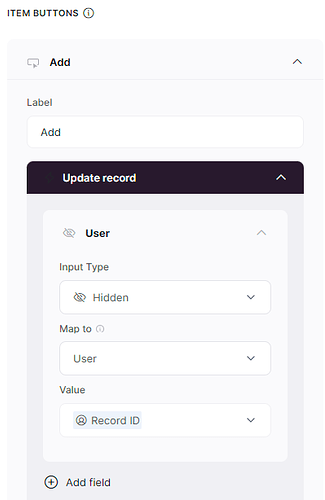 The problem I have is that I'm not able to remove a user from a linked record in a table using the same update method. I don't want to delete the record, just add and remove the UserID from the linked records in each table.
I am able to remove records using a Make integration, however, using lists there is no way to call Make, so the UX is compromised with workarounds.
I've played with the idea of creating a column on the table i.e. "Remove Functional Focus", and then updating to this field, then running a script automation in airtable , however I haven't had any luck getting this script to work … it's driving me a little insane.
Would anyone have a solution here??