Is anyone here allowing free trials for their subscriptions via Stripe? If so, how do you do it?
Under a specific price of a product, I always just find this legacy option that apparently shouldn't be chosen (screenshot below), but I can't figure out how to set them per subscription.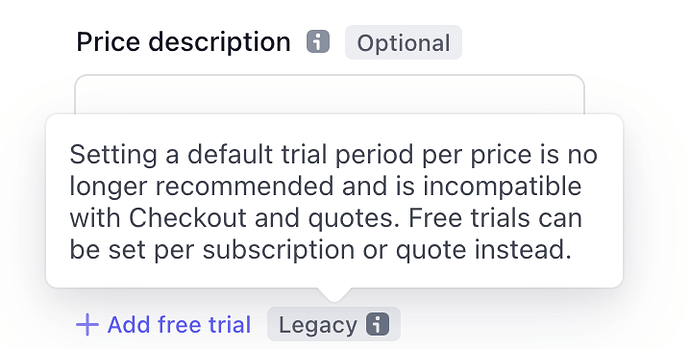 Am I blind and just not finding the free trial option?