Hello everyone, I spent my weekend on a bug and it annoys me, I call on your writing skills

I'm looking to do something simple, in a list-details type page, display text and image content from the airtable content of the record.
Why ? Because I have a lot of data to display and I can't settle for softr fields, so I found a UX with these small clickable panes. It's going to work pretty well I think but I can't display my content.
I found these examples: @dcoletta's post and this post.
Here is a simple GIF showing the UX and the needs, that you can check under this link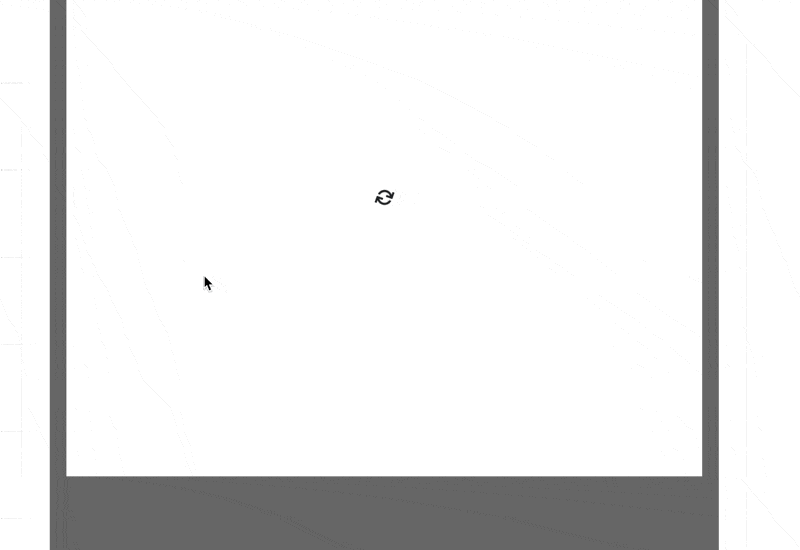 Thank you very much, I'll buy you a beer when you go to France

Here is the code currently used in the custom code block

<html>
  <body>     
  <div class="tab">
    <button class="tablinks" onclick="printCrablyUrl()"><i class="fas fa-print"></i> Print menu</button>
    <button class="tablinks" onclick="openCity(event, 'QR')"><i class="fas fa-qrcode"></i> Flashcode menu</button>
    <button class="tablinks" onclick="openCity(event, 'Plan')" id="defaultOpen"><i class="fa-solid fa-layer-group"></i> Menu text</button>
    <button class="tablinks" onclick="openCity(event, 'Papier');displayA43()"><i class="fa-solid fa-file-lines"></i> Preview menu</button>
  </div>

  <div id="QR" class="tabcontent">
    <p> here I want to display <b>an image from an attachement</b> field named `QRcodemenu`into my airtable base. I tried different script but without success. The purpose is simply to display an image. </p>
</div>

  <div id="Plan" class="tabcontent">
  <p> here I want to display the text  from a <b>rich text field</b> named `themenutext`into my airtable base. I tried different script but without success, the purpose is only to fill my page with some text.  </p>
  </div>

  <div id="Papier" class="tabcontent">
    <iframe src="" id="iframeA4" width="100%" height="500px"  style="display: none"; allowfullscreen =""></iframe>
  </div>
  
  </body>
  
  <style>
    

  /* Style the tab */
  .tab {
    overflow: hidden;
    border: 1px solid #ccc;
    background-color: #f1f1f1;
  }
  
  /* Style the buttons inside the tab */
  .tab button {
    background-color: inherit;
    float: left;
    border: none;
    outline: none;
    cursor: pointer;
    padding: 14px 16px;
    transition: 0.3s;
    font-size: 13px;
  }
  
  /* Change background color of buttons on hover */
  .tab button:hover {
    background-color: #ddd;
  }
  
  /* Create an active/current tablink class */
  .tab button.active {
    background-color: #ccc;
  }
  
  /* Style the tab content */
  .tabcontent {
    display: none;
    padding: 6px 12px;
    border: 1px solid #ccc;
    border-top: none;
  }
  </style>
  
  <script>
      // get the recordid
      var recordId = getUrlParam('recordId');
      function getUrlParam(name) {
              var url = new URL(window.location.href);
              let param;
              for (var key of url.searchParams.keys()) {
                  if (key.toLowerCase() === name.toLowerCase()) {
                      param = url.searchParams.get(name);
                      break;
                  }
              }
  
              if (!param && name.toLowerCase() === 'recordid') {
                  param = getRecordIdFromPath();
              }
              return param;
          }
      function getRecordIdFromPath() {
              let pathName = window.location.pathname;
              if (pathName.indexOf('/r/rec') !== -1) {
                  pathName = pathName.substr(pathName.indexOf('/r/rec') + 3);
                  if (pathName.indexOf("/") !== -1) {
                      pathName = pathName(0, pathName.indexOf('/'))
                  }
                  return pathName;
              }
              return undefined;
          }
          
  // display iframe with menu  
  function displayA43()
  {
      var string = window.records[recordId].record.fields['pdf'];
      var urlPDF = string.match(/\(([^)]+)\)/)[1];
      var iframeA4 = document.getElementById("iframeA4");
      document.getElementById('iframeA4').src = urlPDF + "#toolbar=0&view=FitH";
      iframeA4.style.display = "block";

  }
  
  // print the menu 
  function printCrablyUrl() {
          var string = window.records[recordId].record.fields['pdf'];
          var urlPDF = string.match(/\(([^)]+)\)/)[1];
          printJS(urlPDF);
  }
 
      
  // window switch
  function openCity(evt, cityName) {
    var i, tabcontent, tablinks;
    tabcontent = document.getElementsByClassName("tabcontent");
    for (i = 0; i < tabcontent.length; i++) {
      tabcontent[i].style.display = "none";
    }
    tablinks = document.getElementsByClassName("tablinks");
    for (i = 0; i < tablinks.length; i++) {
      tablinks[i].className = tablinks[i].className.replace(" active", "");
    }
    document.getElementById(cityName).style.display = "block";
    evt.currentTarget.className += " active";
  }
  
  // Get the element with id="defaultOpen" and click on it
  document.getElementById("defaultOpen").click();

  </script>
  </html>