Hi guys,
when I click the link in the reset-password-mail


I get the following 404-page.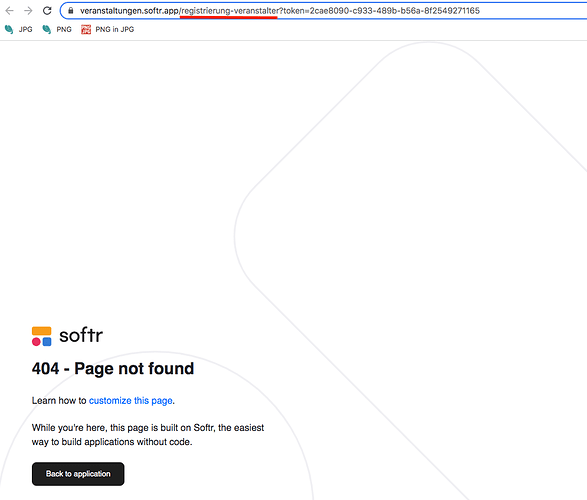 I assume that the reason for this is caused by this page, where I started creating the forms for sign up, sign in, forgot password and reset password.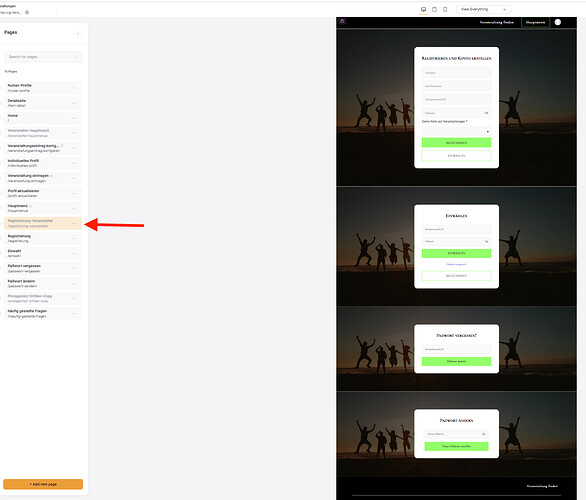 After creating this page I copied this page four times and deleted three of those four forms in each one.
Is that the reason why registrierung-veranstalter is still active in the URL?
How can I change this?
Best regards,
Martin