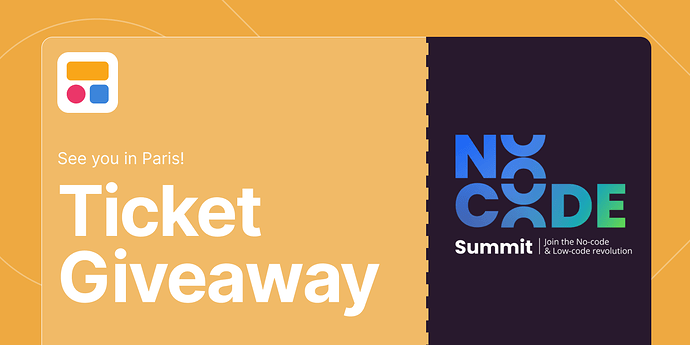 Your summit tickets are on us!
It's time again for the no-code event of the year: the NoCode Summit in Paris!
This year zones in on the most exciting catalyst to the tech space – Artificial Intelligence.
We'd love to meet you in Paris so you can see what's next for Softr and AI for yourself!
Click here to participate on X (Twitter)!