This block has had a character limit for a while and I've just been working around it and keeping my text short, but it seems the limit was decreased further with a recent update so more of my text is getting cut off. I haven't found anything that specifically defines what the limit is. I've poked around in settings on Softr and on Airtable and can't seem to find any option to set or change this character limit.
A live example can be seen here: https://www.willowcreektravel.com/iana and I'm attaching a screenshot of the "behind the scenes" set up in the studio.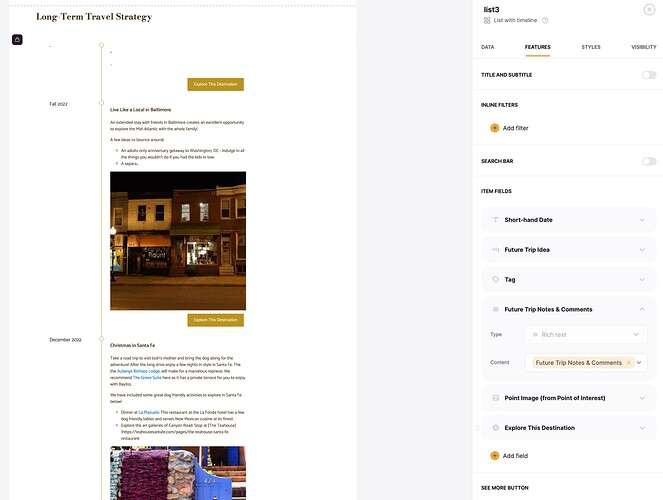 I would love to hear if anyone has ideas on how to fix this.