Hi everyone, this Saturday (1st of April), I will launch Climesumer -
A website that helps anyone live the most sustainable lifestyle possible.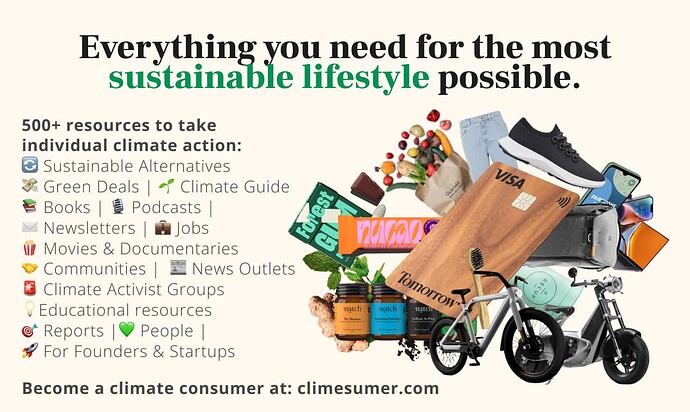 It houses 500+ manually curated resources to take individual climate action across 12+ categories:


Sustainable Alternatives |

Climate Guide |

Deals |

Books

Communities |

Jobs |

Newsletters |

Podcasts |

Activist Groups

Movies & Documentaries |

News Outlets |

Educational Resources and more.
Users can:
Upvote, save and review resources and collect them in their personal Action Hub (account).
Submit new resources and keep track of them.
I spent around 2 months collecting the data and about 1 month building it in Softr.
From a Softr perspective, I think I pushed it to the limits:
Around individual 50 Pages
Custom voting system on account level (using hidden forms)
The new action buttons and slide-in modal for some pages.
Accounts with email verification (going through Make.com)
Looking great on mobile and desktop.
Nudging new users without accounts to create accounts to use some of the features.
I am happy to answer questions on this build.
Check out the website here: climesumer.com.
I would appreciate if you support my Product Hunt Launch on Saturday.
You can already subscribe to the launch here