It looks like it is not possible to create inline filters in graphs. We'd welcome this.
Hi @dvarela, could you please, share a bit about your use case? why would you like to have Inline Filter on your Charts block? it would help to add a feature request in a detailed manner for the team to consider implementing it.
Sure! Here's an example of graph that is showing the revenue of a real estate property: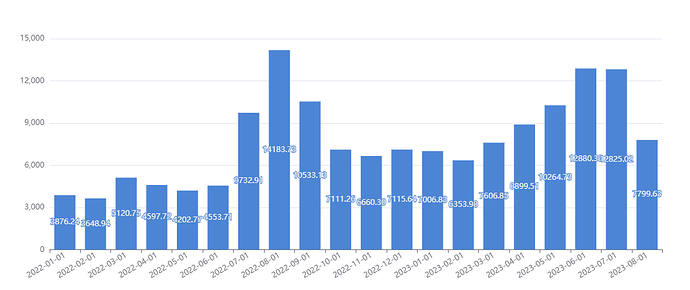 Since the property is a colletion of rooms, and the graph is displaying the rolled up data from them all. We'd like to filter by room and room type, for instance.
We'd also like to filter by month, for a YOY comparison.
We can stack up data, but the graph gets clogged / unreadable. We can also do a bunch of graphs, but not ideal as well.
Thanks
Thank you for the details, I will add it as a feature request