Image in google sheet not appearing on softr. Same with video too. I have entered youtube link in Google sheet
@Prabha do you have a link to share ?
Yes! Hey thanks. I could get videos in, List with vertical cards and video
Will try image too and update. However I need answer why other list blocks dont show. thx
@Prabha you need to check the block visibility
Where exactly in block …i dont see any option
Hey @Prabha,
Could you please advise if you use the Google Drive URL in the image?
I mean in the image field on Google Sheets.
I have the same problem. It seems that softr doesnt recognize the field at all, it even doesn't create or show anything in the list. I added the images directly in the cells.
So, I tried linking the image from a Drive folder and softr recognize it, so you can see the image space in the list but without the image showed.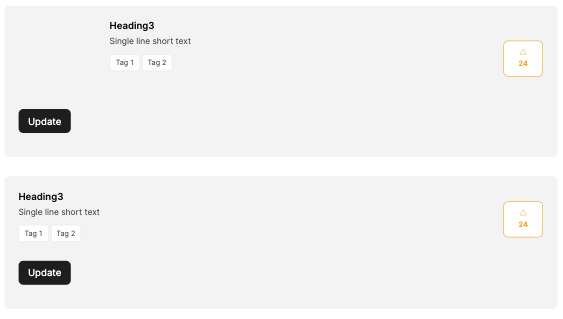 (the first item in the list is with the link to a image in a Drive Folder, the second item is with the image directly in the cell)
@nicobre are those links open when you click on them? Can you share one of the links ?
In the block "list with vertical cards and video" posting both screens. If I dont map default image appears. If I map its blank.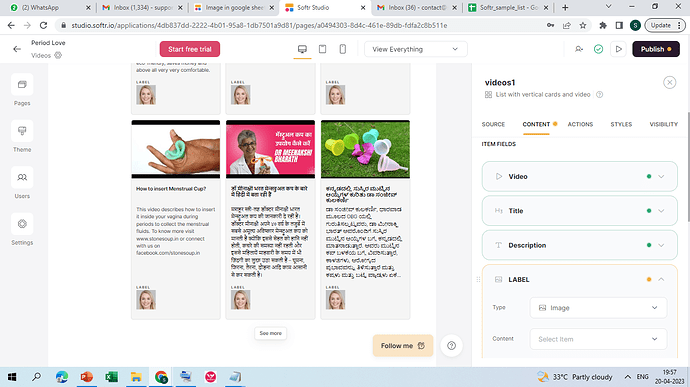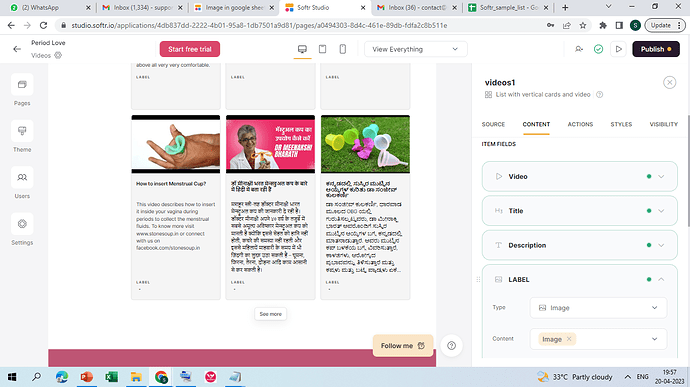 Edit: Seems I figured out the issue? Or maybe just a workaround. Softr needs the images to be links if there are going to be displayed. So I used an imaging service that has a useable link with a "*.png" or jpg or otherwise. I would assume this may also be the case for videos.
If I'm wrong, please do not hesitate to correct my thinking. I am still learning this platform, and already I'm getting the hang of it, and I will be more than happy to receive whatever guidance.
I am having the same dilemma. Airtable base limits are a limit (no pun intended) for my attachement needs (i am hosting images mostly). I was hoping to offload all my attachements to google drive for storing the images and the use the link to serve it to user - but haven't yet figured it out through google drive.
i know Firebase is an option as well. Wondering what option did you go with that worked for you?
I use an imaging service, but to make it work with Softr, it needed to be a link with an ACTUAL *.png or *.jpg at the end of the link. So,…
Example A:
That won't work with Softr, and it won't show the image.
Example B: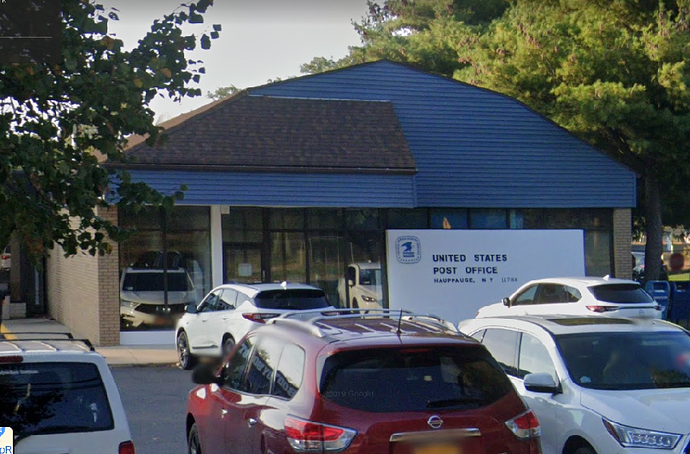 Notice, that it has ".png" on the end. Both example will take you to the same image.
You will need to indicate this link in an Image or similar column in Sheets and make sure you link that column in your app.