Hello,
I have a requirement similar to what is explained in this Youtube video
I followed the same where I created a page with just a Customizable form which has only one button. I mapped that to a table with 2 hidden fields. I'm now trying to embed this form in another page which is a list block.
When I add a field type of Embed, I only see the fields mapped against the list block. I don't see an option to mention the other form (with single button). What is that am missing? Here is a screenshot: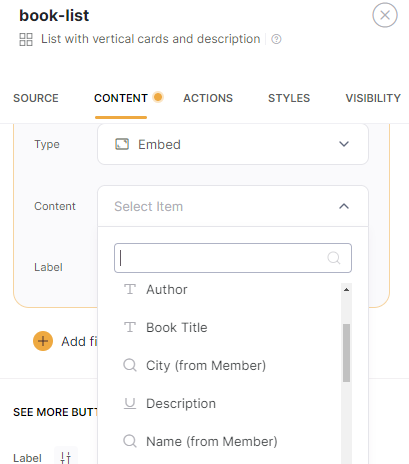 Any help will be great help. Thank you!