Hello! I am creating an app and would love anyone's input on how to filter linked lists.
For context, my app works to rent out houses to users. Users can have multiple houses (main house, vacation house), and go on multiple vacations throughout the year. When the logged in user goes on vacation, the record must be linked to one of their houses, as it alerts the other users on the app that the logged in users house is available to rent and stay in.
However, I cannot filter the linked houses to only show options that belong to the logged in user. All of the associated houses linked fields show instead.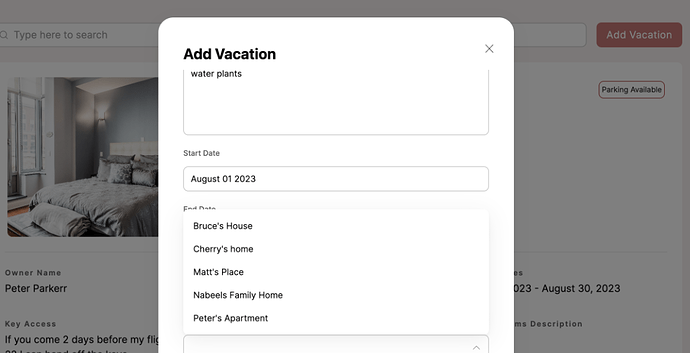 One can understand why this would break the app, as users could potentially create vacations for other people's houses without their permission.
There is no way to customize the options available because it is synced to airtable's data. Does anyone have a workaround? I would appreciate the help!