Workshops are back!!!

Digitizing Your Business: A Zero-to-One Approach
By now, you already know that building the product isn't the hard part. How do you define an idea that is worth building?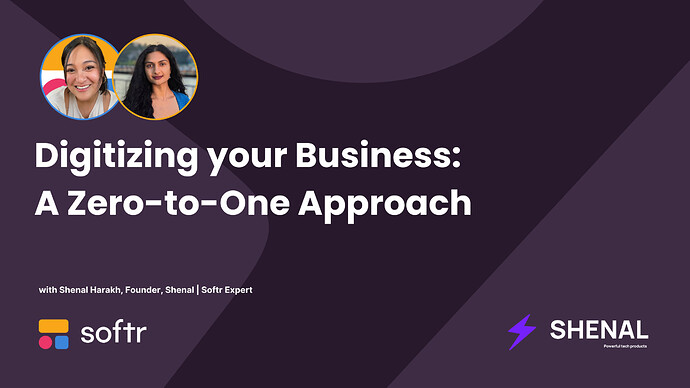 Join us for a workshop with Softr Expert, Shenal Harakh, for a no-fuss and practical approach for any business owner or operator to digitize their business with confidence.

Identify - How to identify opportunities for going digital

Digitize Tools to enable digitization (Softr & Airtable)

Achieve - Aligning your digital product with business goals
Register now
🗓️ Sept 11th at 7:30PM CET / 1:30 PM EST 👇👇👇