Hi,
I have a problem with slugs on a list details page, which I can't figure out the cause of.
I am using the SEO:Slug field to define a custom URL, as shown in the following image:

However, I can't make the slug URL the canonical one and therefore be the URL that Google's crawler ends up indexing.
In the Google Search Console, URLs with slugs appear as non-indexed, because they have a redirect to URLs without the slug (of type ?recordId=recNgpKPoV8VqhWJZ)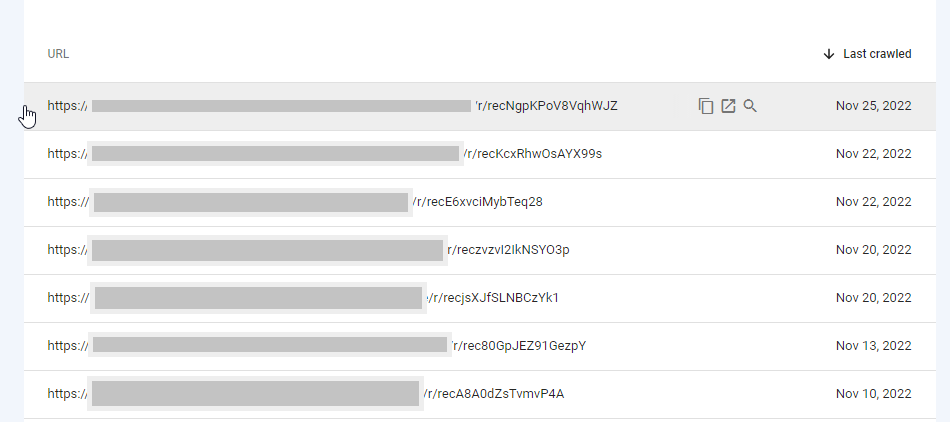 I have another site where the SEO:Slug works as expected, ie: the custom URL is the one that gets indexed.
Any idea where the problem could be?
Thank you.