I added an "About me" section to the "User profile" form.
When updating the profile, it saves the content in the corresponding Airtable column, but when reloading the page the field appears empty.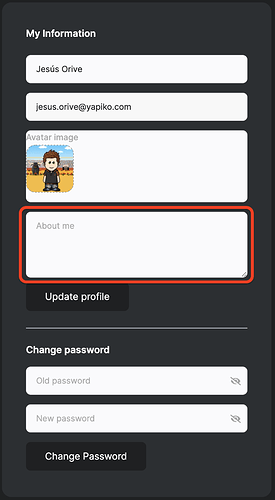 I asked in Slack 2 months ago and I was told that it is a known issue and that they will let me know once it is fixed.
See the Slack conversation:
https://softr-community.slack.com/archives/C02LV46BBBP/p1663334969336419?thread_ts=1663324230.888309&cid=C02LV46BBBP
Does anyone know the status of this?
Thank you in advance.