Hi any help would be appreciated! I have an external checkout that opens as a popup for each of my list items. It is the blue "select gift" text in screenshot. The popup works fine but I am unable to style the button no matter what I try! Please help… don't want to lose this function just because I can't style a button…
I have added the code below as well for the popup. The href code is held in airtable as I need a different popup per list item. I am using the embed element to get it onto the list block.
Thanks for any help! Hoping to get it looking like a regular softr button.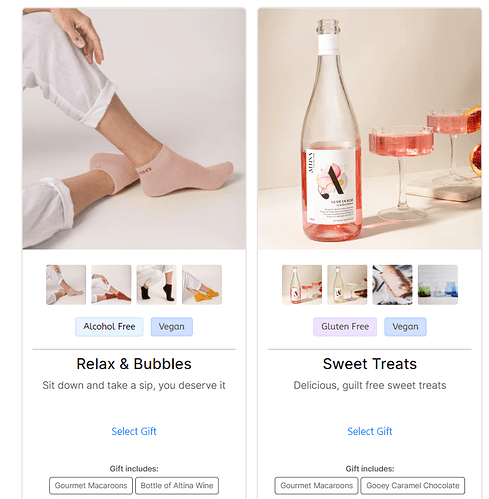 Instructions I am using to add popup to my custom website
Add the Checkout Page script to the header of your site
Add the link code to your site
Optionally, style the link with CSS
Script code
Link code to open popup
Buy now