Hi there

I'm working on a side project that will essentially collect different resources from SaaS companies - pages, emails, etc.
I've got the data model already setup in Airtable but I'm missing one step that I believe requires using a custom code block - and that's why I'm asking the community.
I can't use the "Dynamic List Detail" block because I want to render the entire screenshot with a custom scroll bar. Here's an example of a very raw design - please forgive my coding skills.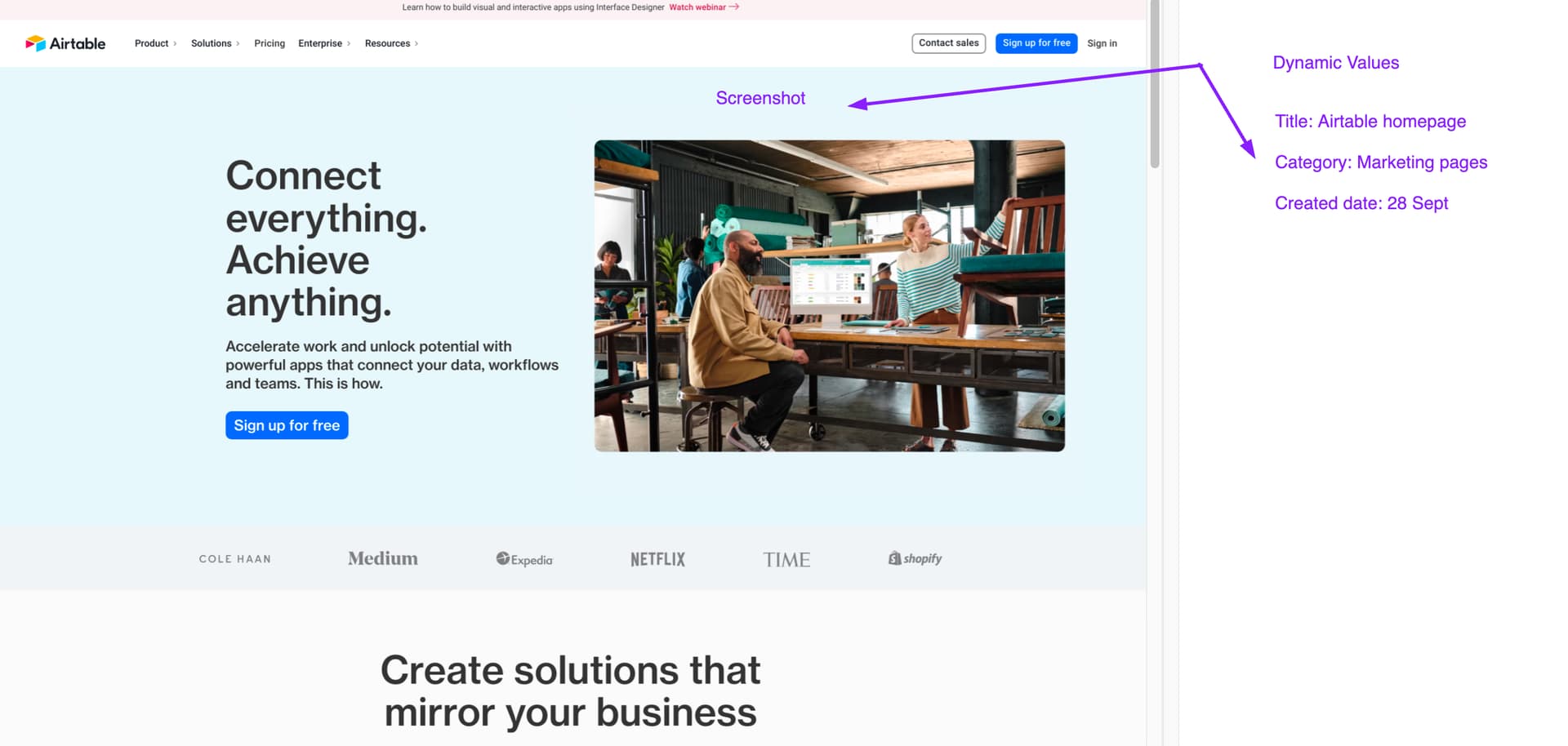 The previous page would be a dynamic list.
So basically, when someone clicks in one of the list items - I want to render the page with that custom code and bring some values dynamically, such as the screenshot, title, category and created date.
Is it possible to pass parameters to the next screen? How should I go about this? Any insights would be highly appreciated.