Thanks to this post with @dcoletta and this post with @Suzie I discovered the functionality of inserting code from airtable in a list block of softr. This is truly an exceptional feature, opening up many possibilities for me.

But when I deploy it, I realize that the responsive does not work well.
I tried several things:
the basic code, by modifying the width= parameter towards auto or 100% or 30%
the code with a div tag (see below) with the src="https://cdnjs.cloudflare. script in the airtable or in the header
But anyway, I can't, you can see it on this screenshot with the red lines that frame the Inbox block which are not aligned with the purple lines from Text field with the script in the center.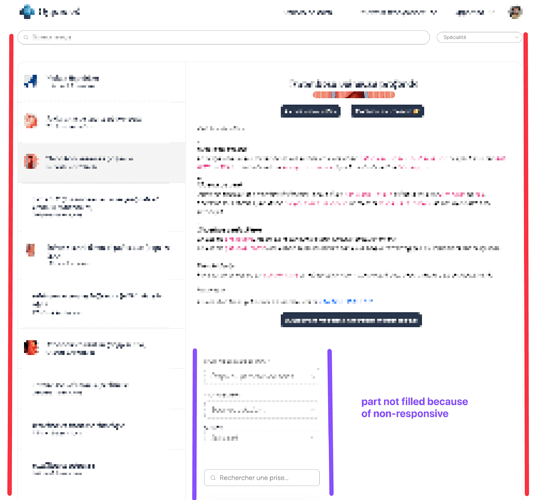 (sorry for the blurring but the data is not public)
Code with div which I quote above
<script src="https://cdnjs.cloudflare.com/ajax/libs/iframe-resizer/4.2.11/iframeResizer.min.js"></script>
<div class="softr-embed-container">
    <iframe id="softr-IDOFTHEPAGE-list1" src="https://MYRUL.softr.app/embed/pages/IDOFTHEPAGE/blocks/list1?filter-by-ID=2" width="100%" height="1000" scrolling="no" frameborder="0" style="border:none;"></iframe>
    <script> iFrameResize({ checkOrigin: false, log: true }, '#softr-008a06eb-1ad1-4c75-84a4-2f29180e561f-list1');</script>
</div>

Someone would have any idea ? This is probably an obvious solution
Thank you dear community