Allow users to change, add, or remove attached files in Airtable.
Hello,
The attached files can be edited when block editing is enabled.
Please check out the following videos on how to enable editing functionality:
Hi Suzie,
That's interesting. I've seen these videos and Marina, from Softr, told me last week they don't have this particular feature yet: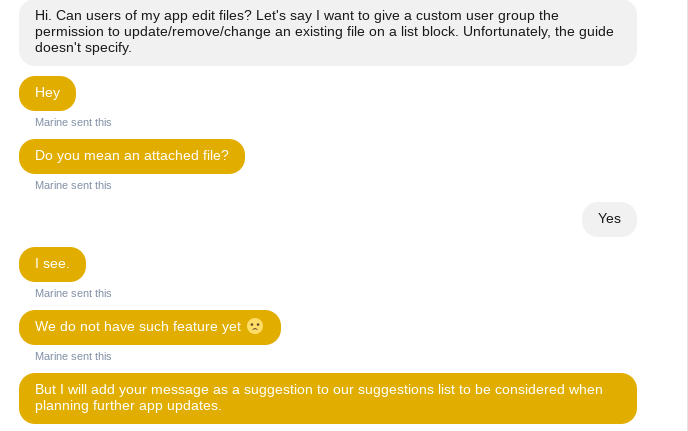 Perhaps you can reply with personal content of your own that shows how a user group can edit an attached file using Softr, rather than text, phone, email,… field type?
Thanks,
Ben
I checked this with with my colleague, the matter is in Free plan the mentioned features are not supported. Files can be edited in Professional and Business plans only.
Perhaps, you can test in on trial.
Thanks Suzie. I knew that custom user group editing is only for paid plans, but wasn't sure if attachments were editable.