Hello, I would like some advice on the logic to put in place on my website and in particular with regard to the domain name.
Let's imagine that the number of my project is MEDIO (it's not the chosen name haha). Imagine I purchased the following domains:
med.io
medio.fr
medio.de
medio.it
medio.com

My first idea is to redirect med.io to medio.fr if the user is French, to medio.de if he is German. And the same for medio.com.
Subsequently, I would like to place the marketing of my site under the national domain names (medio.fr medio.de medio.it), and perhaps use app.med.io to allow my users to access my app develop with softr, but also to have a blog under blog.med.io with Feather
But I don't know what to do, I have little experience in this field and don't know the issues (SEO, DNS, …). I also thought about the management of the softr user base, which probably cannot be common to 2 websites?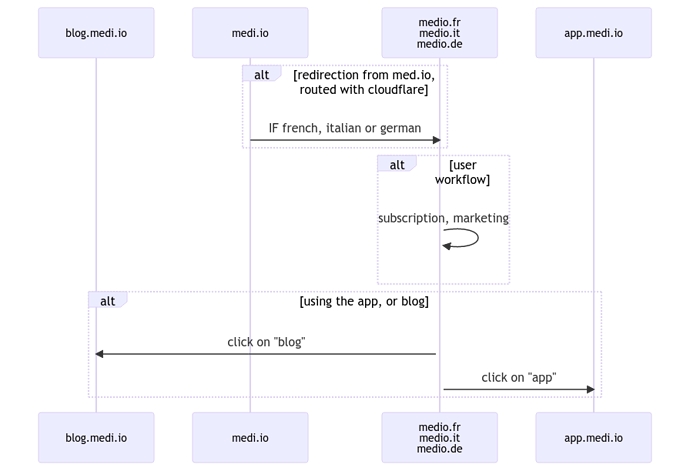 Do you have any advice ? feedback? Can't find anything on the web, and chatGPT is not very inspired