I have a list block with inline filters. One of the inline filters filter by a column of type formula. The formula is an if condition that outputs a range. The options I have set are the exact same as the ranges the formula in Airtable outputs. Yet, the inline filter still doesn't work. Every time an option is chosen, Softr gives an empty list.
The exact setup used to work perfectly with the older version of the list block. I updated the list, had to build it again from the ground up and it doesn't work!
Does the fact that the column softr filter by is a formula make any difference? Is this the reason why the filtering doesn't work?
A screenshot of the inline filter settings for the updated list block: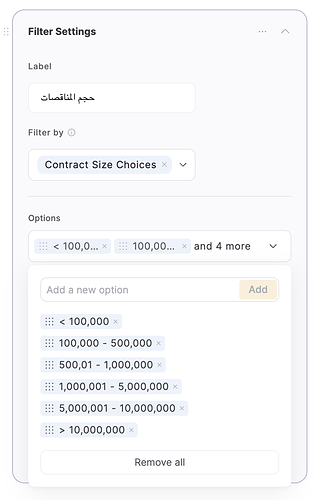 A screenshot of the inline filter settings for the old list block that works perfectly: