Hi,
I'm trying to use a custom form but am unable to find the block for it. I did a search for it but it doesn't come up. Or do I need to be on the paid version for this to appear?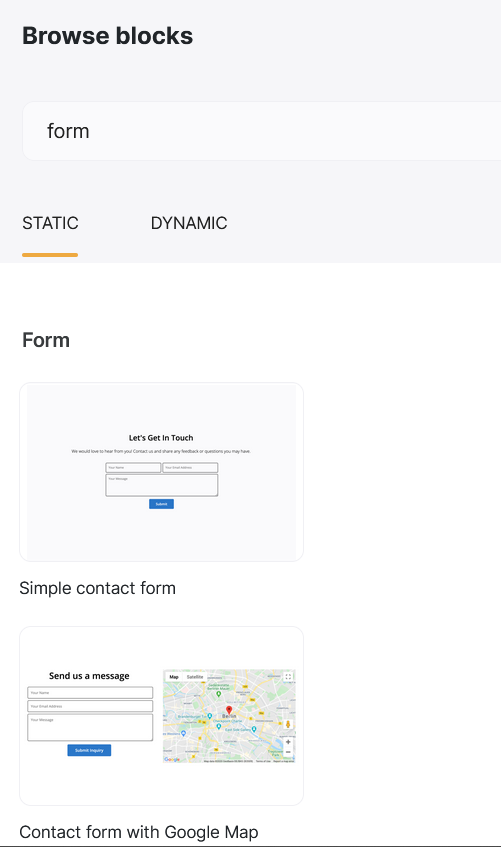 Currently, I'm using the CTA for email signup but what I actually want to do is capture a zip code and send it as a query parameter to filter on Airtable and bring back a subset of results. That's why I was looking at creating a custom form.
Thanks for any pointers!